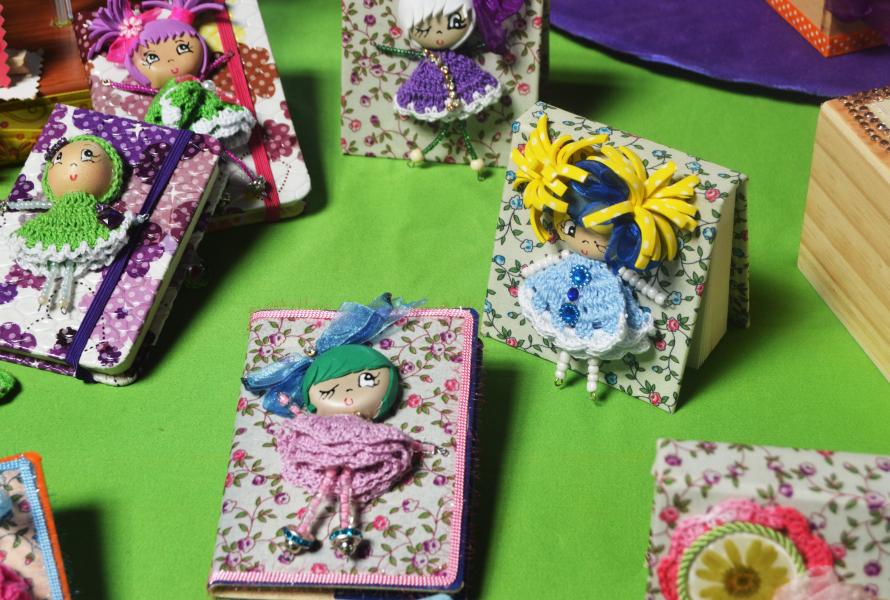 Walking through the Agro-Craft Market of Fuerteventura we'vw found many new features.
Every week we surprised many handicraft products made with dedication and love of their creators. Products overflowing talent and creativity. But we have now drawn attention these original accessories made crochet!
It's so important to keep a notebook in my purse... There are always things you need to take note! A phone number, an address... And even now all is reduced to mobile phones, there are still some souls who prefer traditional paper texture.
But... Who said that a note-book had to be boring? These artisans demonstrate us that we give life to this "normal" book is very simple! They show us their talent creating these beautiful crocheted dolls with pieces of cloth, giving life to something that seemed not to have it. You'll be wanting to have something to point to brag book!
Although undoubtedly the icing on the cake and what has really fallen in love with this place the Agro-Craft Market, are these watches. That elegant! You can choose the color scheme that sticking more with your wardrobe. When you looked at every turn! Because with these beautiful watches your wrist will stop unnoticed.
What are you waiting for?
Come to the Agro-Craft Market and see for yourself how many innovations we bring to artisans and farmers in Fuerteventura.
Open every Sunday from 8:30 to 12:00!