Saturday, 26 September, 2015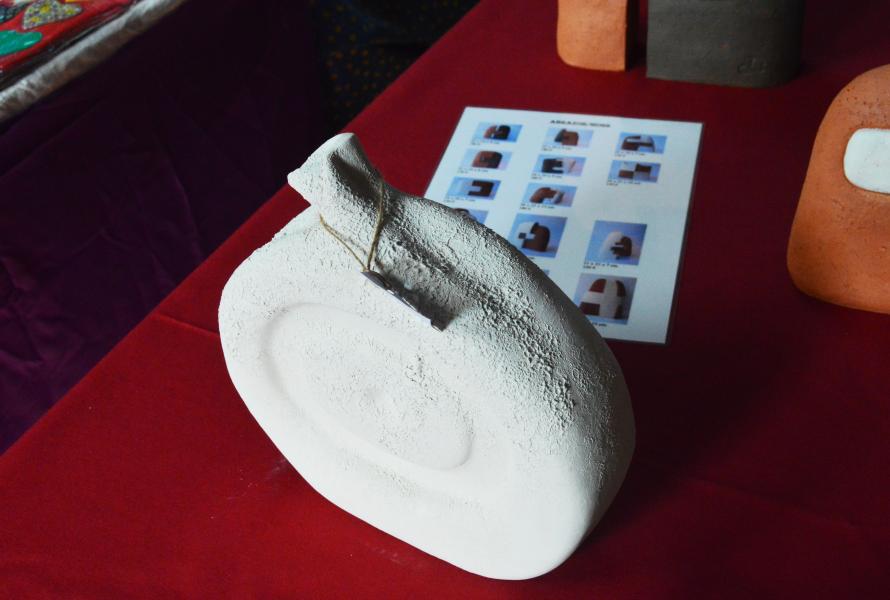 Vases and sculptures for everyone arrive at Agro-Craft Market to the delight of all lovers of exquisite decor. Worked with the special technique of terracotta, these wonderful pieces 100% handmade leave us speechless!
All parts will see on display are roe, and have been made by hand with traditional high quality red clay, red clay mixed with chamotada with 20% grog 0-0.5 mm. The mixture of these two different clays is what gives these works unique texture and consistency, and therefore giving them added value and unquestionable quality.
Made after thorough mixing, the molding is performed. The imagination runs into the hands of the artist who is carried away by his inspiration, seeking not only the beauty of the product but also its usefulness and practicality.
After obtaining the final result, the parts are subjected to intense firing between 970 and 1050. No doubt a challenge for the expert in the field! And the result is palpable... Come to see the fascinating world of terracotta! Sure you'll find the piece you were looking for. And if you don't find it, you can make your request without any commitment!