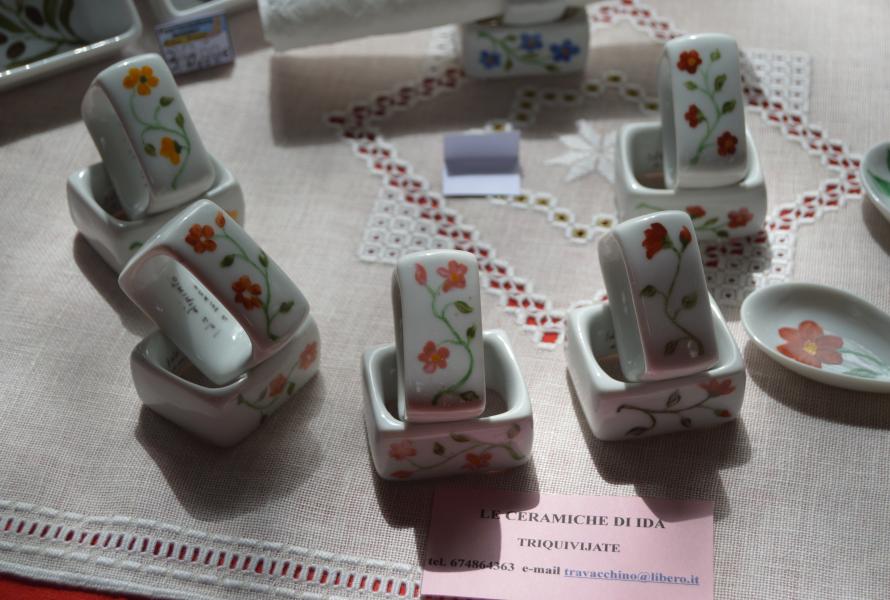 When tradition and art are mixed, we got as original artwork and beautiful how these. Arrived from Italy, our craftsmen offer us in the Agro-Craft Market Fuerteventura quality products worked with their own hands. Discover the secrets of pottery!
When the ceramic furnace is acquired, usually without form, its color is white. After molded and worked, creating all kinds of decorative items, it's time to give it life and color. This perhaps is the funnest part! Creativity is full at this point, in which artists pick up the brush and acrylic paintings, drawings on tracing wonderful pottery still untreated.
But if the paint is not treated and is introduced directly into the oven, we run the risk of spoiling the finish. So they are performed baths using special solvents for this type of material. Lavender oils and solvents, are responsible for fixing the color on the porous surface of the ceramic.
Although the product appears to have a nearly finished form, much further from reality. There is still the most important! Ceramic cook properly is what will ensure that the part is completely perfect.
Firing is carried out in an electric furnace. But not in an oven anyone! The furnace may reach 750 ° C and remain inside the tile overnight. When in the morning the oven is turned off, so we let the oven ceramics as cool at the same time. A good way to use the heat to finish the product!
Once cool, the ceramic is cleaned with a special sponge and a gloss varnish give this very professional finish seen in the images. Is not it awesome? Every Sunday come to our Agro-Craft Market to offer their latest products! You can't lose it!