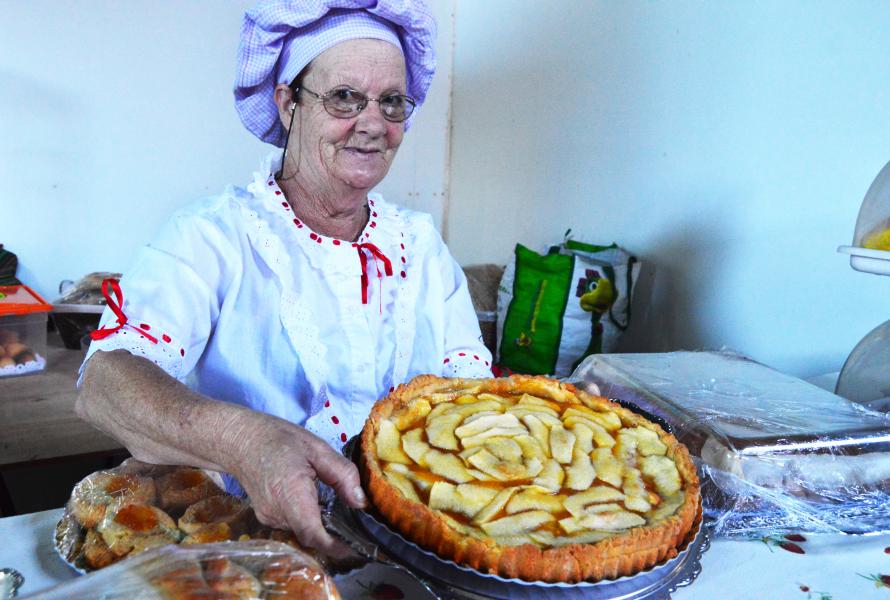 We cannot believe ypu don't know yet Elena and her sweet stall in our Agro-Craft Market "El Capricho Majorero".
Today she's come accompanied by her mother, a woman who has hidden in the trunk of his wonderful memory, the best artisan baking recipes.
Did you ever imagine an immense and exquisite variety of small cakes and sweets for everyone? Chocolate, cream, coconut merengue and even caramel, any ingredient escapes the originality of these undeniable cooks.
But we know what you're thinking ... "eat everything that has to be sin!". They know you, and so have developed a delicious apple pie completely sugar free. As themselves say, "diabetics and those who want to take off those extra pounds, are also entitled to enjoy these flavors." And without a doubt, they are scrumptious!
Their secret? Affection. For them each cake, each loaf of bread, every little bun is unique. And their way of mixing and preparing the ingredients is what gives them their wonderful flavor. But undoubtedly what characterizes them is their sympathy! It's impossible to walk past the Majorero Capricho without a smile. They are always encouraging customers and giving them their best smile!
But if you'll love something besides the taste, is the price! Make a healthy, ecological and healthy purchase, without depriving yourself of any whim.
Every Sunday, we expect you in the Agro-Craft Market.