Saturday, 7 February, 2015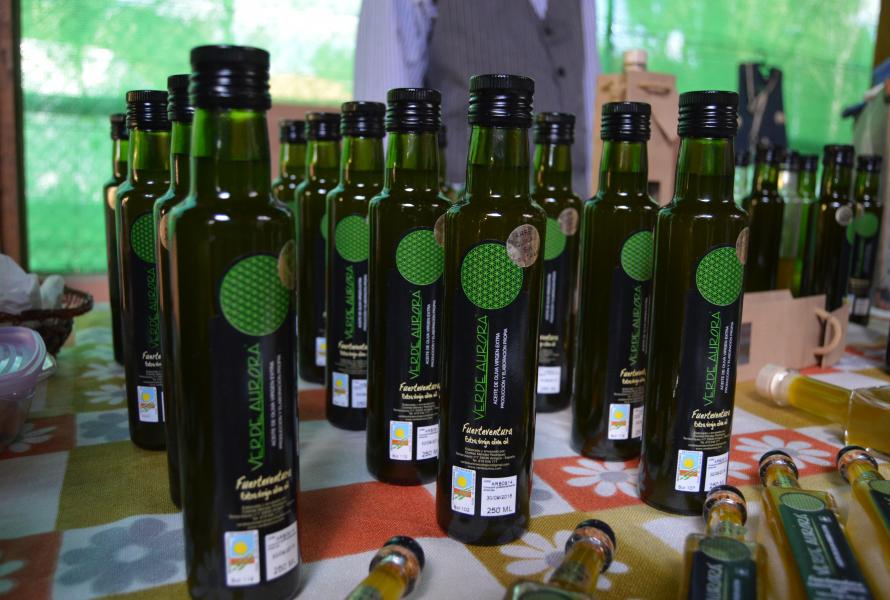 Finca Verde Aurora, owned by the Mesa-family, has become the biggest promoter of ecological agriculture in Fuerteventura. 
The estate, on which several activities take place and which also offers guided visits, comprises 350 square meters and is situated in the small hamlet of Tenicosquey (municipality of Antigua) between the protected areas Malpaís Grande and Cuchillos de Vigán.
But the production of olive oil is not the only function of the plantation: its owners also had the objective of transforming agricultural products obtained without the aid of chemicals and mineral fertilizer into high-quality natural cosmetics. 
We in Fuerteventura Oasis Park are very happy with this great initiative and thankfully incorporate the new products to our offer, because Finca Verde Aurora, exactly as our own company, is based on the same traditional values of Fuerteventura's countryside, maintaining old traditions and promoting ecological tourism. 
At
Fuerteventura Oasis Park
we are very proud to have the possibility of offering such biological products. 
We recommend you to visit the interesting ecological estate
Finca Verde Aurora
in Tenicosquey in the municipality of Antigua. 
There the functioning of the Aloe vera and olive-tree-plantations will be explained to you, and of course you will also have the opportunity to taste and purchase the excellent products. 
You may also visit their web-site
www.verdeaurora.com.
 And don't forget that if you don't can visit the estate, the high-quality products it offers can also be obtained at the
Sunday-Market of Fuerteventura Oasis Park.