Wednesday, 19 November, 2014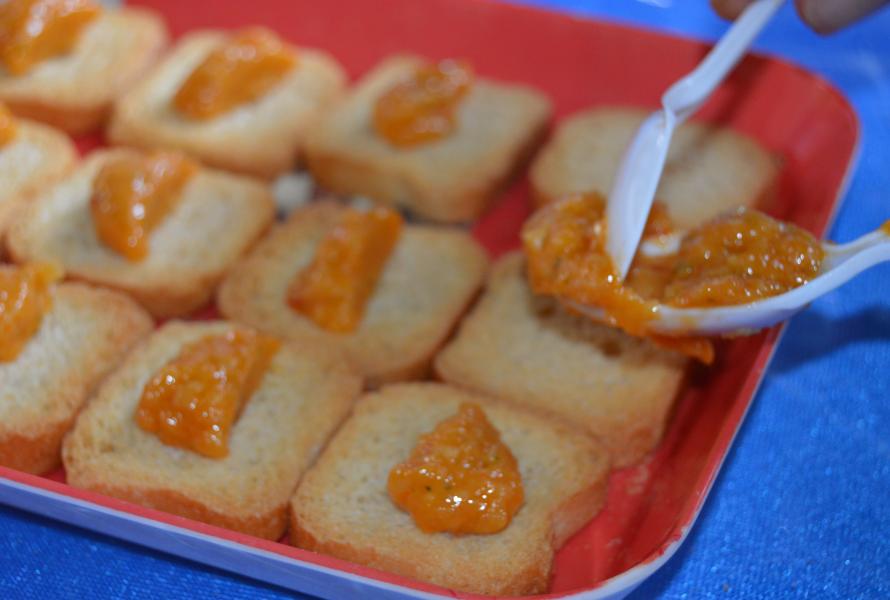 It is known to a typical dish native to La Gomera than in Fuerteventura is elaborated slightly modifying the recipe.
The almogrote is a delicacy that you can not miss the opportunity of tasting, along with a wine of the country. Be prepared to fill your eyes with tears.
Ingredients:
1/2 kg hard and mature cheese "Majorera" goat to Fuerteventura.
4 tablespoons paprika
1 hot pepper (fresh chilli)
1 glass and half olive oil
8 to 10 garlic cloves
300g ripe tomatoes (optional) and 3 almonds.
Preparation:
Mix the grated goat cheese with the other ingredients, previously you there will be crushed it all together, use fresh tomatoes because it would bring the cream.
As you can see from the ingredients, really, it comes to together very mature cheese with red "mojo" Canary.
The  almogrote secret  is a good mix of old and mature goat cheese with red "mojo", that you prepare the mixture very mild, with patience., And finally you add some crushed almonds.
Presentation:
In spoon accompanied by a little bread for dipping.