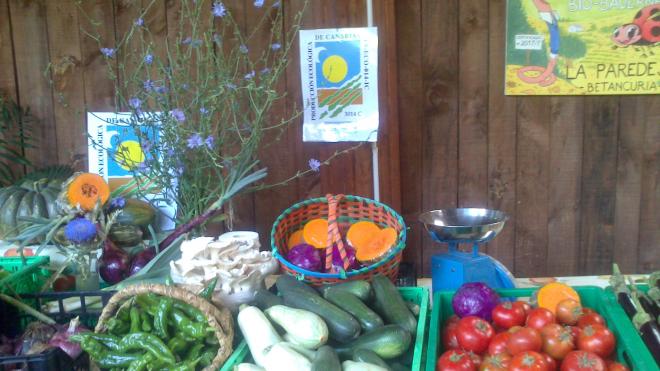 The position of the Ecological Farm "The Paredeja" offers organic fruits and vegetables grown throughout the process on our farm, in Betancuria town.
Our production is certified according to the European System of Control passing level certification Islands, Spain and finally Europe. This gives full guarantees that the crop has developed without synthetic chemicals or pesticides. Moreover, transgenic seeds are not used. Our numbers are 2017 P certification for production and 3014 C for our point of sale in the market Oasis Park (sales points are also subject to a control system for the veracity of the organic origin of the products for sale).
The farm is managed and worked by Obdulia Alberto Hernandez, farmer Fuerteventura, using completely organic techniques which, although it means more effort, reports the satisfaction of knowing that you offer all-natural and healthy.
The harvest for the market day in the Oasis Park is made during the previous evening, Saturday, guaranteeing product freshness.
At estate Ecological "The Paredeja" believe in a series of ethical values that are attached to organic farming: environmental preservation, consumer health, respect for biodiversity, soil fertility and decent work. In addition, we care join agrocultural heritage preservation and traditional farming practices of Fuerteventura.
If you are interested you can visit our farm, consult Obdulia  in the market itself.